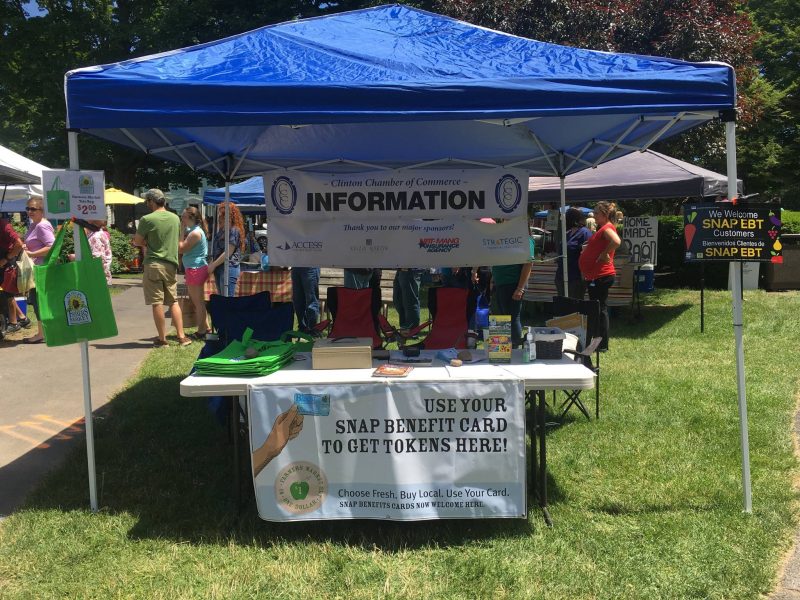 Be part of a heartwarming, community event supporting local food systems and small businesses!
– Help set up market at beginning of day (setting up booth & tent, putting out barriers, cones & signs)
– Check in/out shoppers at entrance/exit
– Provide information and guidance to shoppers
– Assist with SNAP benefits transactions 
– Assist vendors & Clinton Farmers Market staff in tasks
– Help break down market at end of day (breaking down booth & tent, bringing in signs)
Your help is immensely appreciated during these difficult times! We encourage all staff, vendors and shoppers to wear a face mask and keep social distance.  Thank you!